What is a Generated Address?
It's a normal bitcoin address that starts with some string of characters that appeals to you.
In some way it is a bit like having a personalised number plate on your car.

What is Paper Wallet?
A paper wallet is a mechanism for storing bitcoins offline as a physical document that can be secured like cash or anything else of real-world value. Paper wallets are generally created by printing a new public address and private key onto paper, and then sending bitcoins from a "live" wallet to the printed wallet's public address for safekeeping. If good security practices are followed, paper wallets are one of the safest ways to to store Bitcoins. BitcoinVanityGen.com is including paper wallet to all created vanity addresses.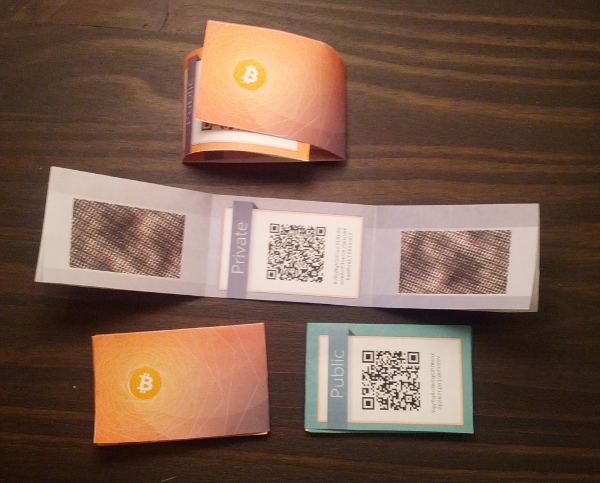 Delivery method
When your generated address is ready, you will receive it by chosen delivery method:
1. Email (one time link to receive your address)
2. Traditional post (whole world delivery)
3. Contact us and suggest another option

How to import a Private Key into a Wallet?


Blockchain.com

(easy)

Bitcoin Core

(medium)

MultiBit

(medium)

Electrum

(easy)

How to import a private key into

Electrum

The easiest way:

Follow basic configuration after install
Click Wallet --> Private Keys --> Import --> Click YES
Paste your private key and click Import
Wait for synchronization
Done

How to import a single private key into

Bitcoin Core

Debug Window

Open Debug Window
Go to menu: /Help/Debug Window

Click on the tab - Console

If your wallet is encrypted

If your wallet is encrypted you must unlock it. If not just skip this section.
To unlock wallet, just type into the box at the bottom:


walletpassphrase "YourPassphrase" 600

(The 600 means your wallet is unlocked for 10 minutes (600 seconds))


Run Import Command in Debug Window

In the console at the very bottom is a text entry box. In here enter:


importprivkey yourPrivateKey "TheLabelThatIWant"



You now have to be patient. On a fast PC it takes 2 minutes to import, and during this time it looks like you application has hung. After waiting a few minutes you will see:

The End

(Optional) Check if Private Key is Imported

Once Imported you can check that you have the address by closing the Debug window and going back to your address book
You should see the address here:


How to import a single private key into

MultiBit

The easiest way:

Create a new wallet saved to a file, say, example.wallet.
Export the private keys, WITHOUT A PASSWORD, to a file example.key.
Open up the key file in a text editor. There is a big comment at the top that describes the format. It is simply lines, each line containing the sipa format key - beginning with 5 - and the key creation date in a particular format. You will have an example in there to copy as a new wallet has one key in it.
Add in your new key and a date a bit before when you created it.
Import the example.key file back into the wallet.
MultiBit will then replay the blocks to get the transactions and work out the balance.

The easiest way:

log into your blockchain.com wallet account
click SETTINGS
click Wallets and Addresses
click Import Bitcoin Address button
paste your private key
click Import


Security
Security is our top priority. After address generation is complete we send it to you with chosen delivery method.
Our automatic process delete every trace of generation.

Forbidden characters
Bitcoin addresses consist of random digits and uppercase and lowercase letters, with the exception that the
uppercase letter "O", uppercase letter "I", lowercase letter "l", and the number "0" are never used to prevent visual ambiguity.

Longer and cheaper Generated Address
We are in constant process of expanding our infrastructure to allow even longer Generated Addresses at lower prices.